Direct samenwerken,
zonder problemen.
join.me heeft zich ontwikkeld tot de favoriete tool voor start-ups, Fortune 500-bedrijven en alles ertussenin, dankzij functies als schermen delen, whiteboards gebruiken en spontaan een vergadering organiseren met onze mobiele app.
Nieuwsgierig naar hoe het werkt? Vragen over prijzen, aanschaf, accountbeheer of nog iets heel anders?
Vul ons formulier in voor een demo op maat van een verkoopspecialist van join.me.

American Business Awards - 2017 Gold Stevie Winner

Time Magazine - 50 Must-have iPad Apps (50 iPad apps die je móet hebben)

CIO – join.me Offers Cool, Free Alternative for Virtual Meetings (join.me biedt cool gratis alternatief voor virtuele vergaderingen)

Aragon - Named a "Leader" in the 2015 Research Globe for Web and Video Conferencing ("Leader" in de Web and Video Conferencing Research Globe van 2015)

Fortune - 12 Apps That Let You Manage On The Go (12 apps voor management onderweg)

Frost & Sullivan - 2015 and 2016 Global Web Conferencing Customer Value Leadership Award (Global Web Conferencing Leadership Award voor klantwaarde, 2015 en 2016)

Inc - 5 Productivy App Even the Super Producers Will Love (5 productiviteitsapps waar zelfs de profi's van houden)

PCMag - Named a Top Video Conferencing Software of 2016 (Topsoftware voor videovergaderingen in 2016 volgens PCMag)

TechCrunch- Online Meeting Service Join.me Expands To Video, Still No Download Required (join.me online vergaderingen nu ook met video, nog steeds zonder verplichte download)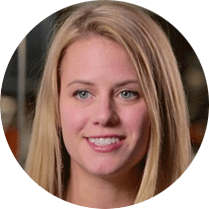 "join.me is geweldig. Mensen hoeven alleen maar op de link te klikken of de vergadercode in te voeren en ze zijn direct in de vergadering. Het is ook ideaal als we een demo willen geven aan klanten die technisch minder handig zijn, want het is gewoon heel simpel voor hen. join.me zorgt ervoor dat mijn team zich kan concentreren op de verkoop, omdat ze niet eerst 15 minuten moeten worstelen met de vergadersoftware." Leah Wilson ,
Senior Team Manager,
Zenefits
Hallo! Heeft u interesse in online meetings?
Onze meest recente informatie en productgegevens vindt u vanaf nu op goto.com. Join.me en GoTo horen bij dezelfde familie!
GoTo (de makers van GoToMeeting) heeft software voor al uw communicatie: online meetings, telefoonsystemen, webinars en platformen voor online trainingen.
Naar GoTo
Aanmelden bij join.me