Colaboração instantânea,
fornecida facilmente.
Do compartilhamento de tela e do quadro branco até a organização fácil de reuniões com o aplicativo móvel, o join.me se tornou a ferramenta portátil preferida das startups e das empresas da Fortune 500.
Tem interesse em conhecê-lo na prática e fazer suas perguntas sobre preços, compras, gerenciamento de contas ou consultar outros assuntos já respondidos?
Preencha o formulário para obter uma demonstração personalizada de um especialista de vendas do join.me.

American Business Awards - 2017 Gold Stevie Winner

Time Magazine - 50 Must-have iPad Apps (50 aplicativos essenciais para iPad)

CIO – join.me Offers Cool, Free Alternative for Virtual Meetings (o join.me oferece alternativas ótimas e gratuitas para reuniões virtuais)

Aragon - Named a "Leader" in the 2015 Research Globe for Web and Video Conferencing (Considerada "líder" na pesquisa global de 2015 sobre conferências por web e por vídeo)

Fortune - 12 Apps That Let You Manage On The Go (12 aplicativos que permitem o gerenciamento em qualquer lugar)

Frost & Sullivan - 2015 and 2016 Global Web Conferencing Customer Value Leadership Award (prêmios 2015 e 2016 de liderança em valor ao cliente de conferências globais por web)

Inc - 5 Productivy App Even the Super Producers Will Love (5 aplicativos de produtividade que até quem já é superprodutivo vai adorar)

PCMag – Named a Top Video Conferencing Software of 2016 (Considerado um dos melhores softwares de conferência por vídeo de 2016)

TechCrunch- Online Meeting Service Join.me Expands To Video, Still No Download Required (O serviço de reunião online join.me expande para permitir vídeos, ainda sem exigir downloads)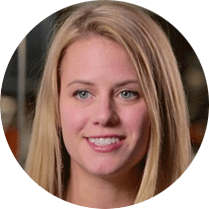 "O join.me tem sido muito bom porque para entrar em uma reunião as pessoas só precisam clicar no link ou digitar o código da reunião. Ele também é muito útil quando estamos fazendo demonstrações para clientes com pouco conhecimento técnico. Facilita muito a vida deles. O valor que o join.me traz para a minha equipe é que ela pode se dedicar às vendas sem gastar 15 minutos tentando colocar o software de reunião para funcionar." Leah Wilson ,
Gerente de Equipes Sênior,
Zenefits
Olá! Você tem interesse em reuniões virtuais?
Os detalhes do produto e as informações mais recentes já estão disponíveis em goto.com. Join.me e GoTo fazem parte da mesma família!
Com a GoTo (os fabricantes do GoToMeeting), você encontrará soluções para tudo, desde reuniões virtuais até sistemas de telefonia, webinars e plataformas de treinamento.
Acessar a GoTo
Fazer login no join.me